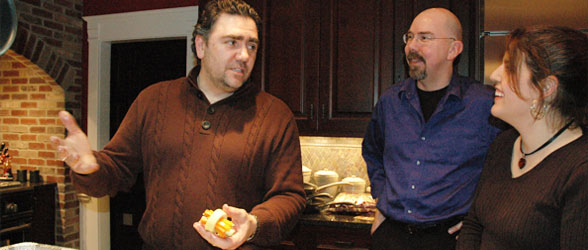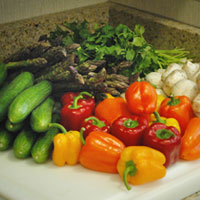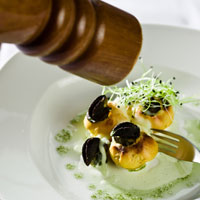 Cooking Classes— Perfect for the Novice Chef to the Experienced Cook
Cabernet Catering pays special attention to food and wine pairing. In addition to food preparation, our classes also cover wine etiquette, food and wine pairing, proper glassware, and wine storage.
At its best, a well-matched wine will enhance the tastes and textures of a dish, or elicit subtle flavors that might otherwise go unnoticed. Some wines and food pairings are classic—it is almost as if certain wines were designed to accompany particular foods. Most, however, are flexible and versatile—the fun comes in experimentation.
Our classes and parties can fit your particular needs, tastes, and budget. We welcome class sizes of one to large cooking parties. Depending on the type of experience you want it will either be hands-on or demonstration. No matter what you choose, we guarantee a great experience for you and your guests.