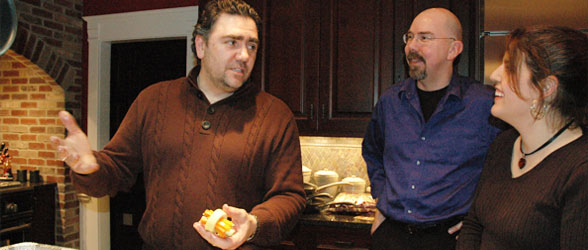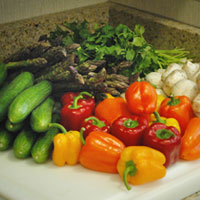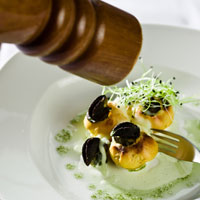 Cooking Classes— Perfect for the Novice Chef, Experienced Cook, and Everyone in Between
Make your next event interactive with our Johnny Mango's Catering cooking classes! Johnny Mango's Catering provides customizable, private, in-home cooking classes for you and your guests. In addition to food preparation, classes also cover wine etiquette, food and wine pairing, proper glassware, and wine storage.
At its best, a well-matched wine enhances the tastes and textures of a dish, or elicits subtle flavors that might otherwise go unnoticed. Some wines and food pairings are classic—it is almost as if certain wines were designed to accompany particular foods. However, most are flexible and versatile—the fun comes in experimentation.
Our classes can fit your particular needs, tastes, and budget. We serve private, in-home gatherings to ensure each guest walks away completely satisfied. No matter the event, we guarantee a fun, unique experience for you and your guests.