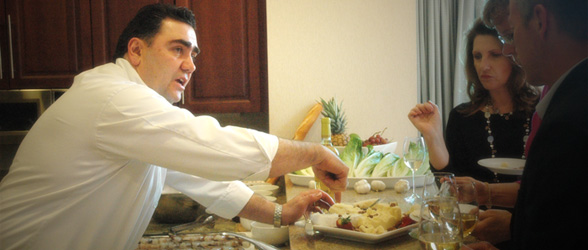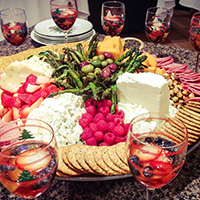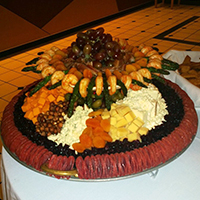 Original, Creative, Adventurous and Exceptional
Cabernet Catering is Rochester's premier food service and catering choice that offers the finest options, ingredients and artistic flair.
Seeking your input to create the right look, feel and taste for your event is our first priority. Once the vision has been determined, we begin with the finest fresh, quality ingredients available. We often cook on site to ensure the freshest taste; our innovative menus are offered to please even the most discerning palate.
We pride ourselves in giving the same attention to the small parties as we do to the large gourmet parties.
Allow us to use our 25 years of experience to make your occasion unforgettable. It is important to us to be a part of your event, so we make it our priority to ensure that every detail is discussed personally and we will tailor any service provided to meet your desires, needs and budget.
Whether you are planning a:
Intimate Dinner Party
Elegant Wedding Reception
Luncheon Meeting
Business Meeting
Company Picnic or BBQ Banquet
Ethnic Celebration
University or School Function
Holiday Party
Corporate and Special Events
Football Tailgating Party
Community Fund Raising Event
About Johnny— A Cultivated and Nurtured Passion for Food and Wine
Growing up in a stereotypical Greek family, Johnny's love of food began at an early age with his families restaurant business in Seattle, Washington. There he nurtured and cultivated his love of fresh food, and the realization of how central food and a special meal is to family and special moments in time. Johnny eventually ran the business before venturing into the private golf and five star restaurant worlds with membership sales, promotion, food and wine management, cellar development and all things considered exquisite food and wine.
Johnny views food and wine pairing as the cornerstone of any important dining experience.